New Releases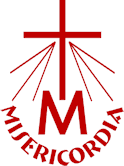 DRAWING
from the Wellspring 
An introduction to prayer in daily life 
Drawing from the Wellspring is a proposal and encouragement to enliven your faith and prayer. This book is not meant to be a handbook on how to pray but rather a small guide on the path of developing your personal prayer. We know that it is not the amount of the material studied that encourages and fosters prayer but rather an individual decision to enter on its path. We tend to perceive prayer as being very difficult, especially the prolonged one. Yet, it may become a simple way to God and to other man, if only it is practiced with humbleness, courage, simplicity and naturalness.
An Introduction to daily prayer is meant to assist in our journey to derive from the Wellspring, to feel the spiritual taste and joy arising out of the meeting with God.
TOGETHER OR APART 
A challenge of the Christian community
Christian communities live by one, and only, radical passion – to follow Jesus Christ. It is He who calls and invites into a community, it is He who sends the Message. It is God, not man, who creates the Christian community. Developing a bond with Him causes human bonds to grow stronger, more genuine and responsible. It is undoubtedly a spiritual path which cannot be walked alone. Therefore we need to walk together in order to carry out God's Mercy by the power of the Holy Spirit.
An Invitation to Cooperate with God
The book An Invitation to Cooperate with God addresses subjects related to the sources, areas, and means of man's cooperation with his Creator and Redeemer. It gives particular attention to the participation of the baptized in the royal, prophetic, and sacerdotal mission of Christ, the charisms, which delineate the fields of cooperation with God, obstacles to this cooperation, and its basic directions among lay people, priests, and consecrated men and women.
To be a coworker of God Himself – that is the unusual dignity which man is endowed with in the sacrament of baptism. In the sacrament of confirmation, this role is strengthened and man is more fully enabled to experience it. Awareness of this dignity makes a person's life more beautiful and allows them to experience even very painful experiences with hope, as everything viewed in this perspective – cooperation with the Divine Mercy – gains meaning, purpose, and new value.
The topics addressed in this book are the subject of study during the fourth year of formation of apostles who are members of the Faustinum Association. We trust that they will also serve all people who are consciously striving toward a more complete unity with Christ and participation in His mission through the apostolate.
Sr. M. Alicja Zelmańska
THE MERCIFUL IN EVERYDAY LIFE
Reflections with Saint Faustina
What can we do so that the Divine Mercy is manifested in our entire being, permeating our thoughts, words and activities? How to be merciful not only from time to time, during significant life events or acts of charity, but "always and everywhere" in our daily life. This book attempts at finding answers to these questions with an aim to enliven, deepen and strengthen the spirit of mercy towards all those whom we meet each day on our paths of life.
Saint Faustina understood well that human mercy partakes of the Divine Mercy, therefore it demands constant communion and profound unity with Jesus – the Source of Mercy not only during prayer but in all events of daily life. Her life reveals how important it is for the shaping of the attitude of mercy to discover in our heart the presence of God – the Source of Mercy and to commune with Him through love. By uniting with Jesus, by constantly adoring and contemplating Him in the innermost depths of her heart, Saint Faustina longed to be His living image and wished to be transformed entirely into His mercy. Her prayer Help me, O Lord is an expression of this strong desire burning in her.
Way of the Cross
In the school of the Merciful Jesus
The texts for each station of the Cross are taken from the "Diary" of Saint Faustina. The images for each station are from the convent chapel in Cracow-Łagiewniki where Saint Faustina used to make the Stations of the Cross.
The Rock Shrine Of Divine Mercy
The "Misericordia" publishing house has issued a beautiful album dedicated to the youngest Shrine of Divine Mercy in Slovakia, which was created in less than 4 years at the top of Mount Butkov and in Ladce. The text authored by Sr. M. Elżbieta Siepak, Z.M.B.M., shows the historical background and objects of religious worship on the 11th floor of the stone quarry at the top of Mount Butkov: a monumental cross, monuments of St. John Paul II and St. Faustina, the chapel of Divine Mercy, Stations of the Cross and the Church of Divine Mercy in Ladce. Along with construction works, a living community of people, devotees of God's Mercy, was built, as they made communal or individual pilgrimages to that place on the annually organized celebrations in May and September. Their testimonies and beautiful photos perfectly illustrate the climate of this remarkable Shrine in the Diocese of Žilinská kotlina, whose main sponsor is the CEO of cement plant in Ladce, Anton Barcík, Eng. The album was published in four languages: Polish, Slovak, English and German.
LOVING YOU RSELF IN THE DEPTHS OF YOUR HEART
In order to truly love ourselves, we must enter our most intimate hearts, we need to find ourselves within us so that we may discover the Source of Love there. This Fountain is so often hidden by the troubled and painful events that take place in our lives. We can discover real Love, God Himself, only by entering our hearts. We will be able to love ourselves with this great Love and discover our dignity, and we will be able to love others—to care and feel responsible for them. This Love lets us give due reverence to God, whom we serve and whom we yearn to love with all our hearts. This is the path of the heart!