New Releases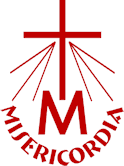 The Rock Shrine Of Divine Mercy
The "Misericordia" publishing house has issued a beautiful album dedicated to the youngest Shrine of Divine Mercy in Slovakia, which was created in less than 4 years at the top of Mount Butkov and in Ladce. The text authored by Sr. M. Elżbieta Siepak, Z.M.B.M., shows the historical background and objects of religious worship on the 11th floor of the stone quarry at the top of Mount Butkov: a monumental cross, monuments of St. John Paul II and St. Faustina, the chapel of Divine Mercy, Stations of the Cross and the Church of Divine Mercy in Ladce. Along with construction works, a living community of people, devotees of God's Mercy, was built, as they made communal or individual pilgrimages to that place on the annually organized celebrations in May and September. Their testimonies and beautiful photos perfectly illustrate the climate of this remarkable Shrine in the Diocese of Žilinská kotlina, whose main sponsor is the CEO of cement plant in Ladce, Anton Barcík, Eng. The album was published in four languages: Polish, Slovak, English and German.
LOVING YOU RSELF IN THE DEPTHS OF YOUR HEART
In order to truly love ourselves, we must enter our most intimate hearts, we need to find ourselves within us so that we may discover the Source of Love there. This Fountain is so often hidden by the troubled and painful events that take place in our lives. We can discover real Love, God Himself, only by entering our hearts. We will be able to love ourselves with this great Love and discover our dignity, and we will be able to love others—to care and feel responsible for them. This Love lets us give due reverence to God, whom we serve and whom we yearn to love with all our hearts. This is the path of the heart!